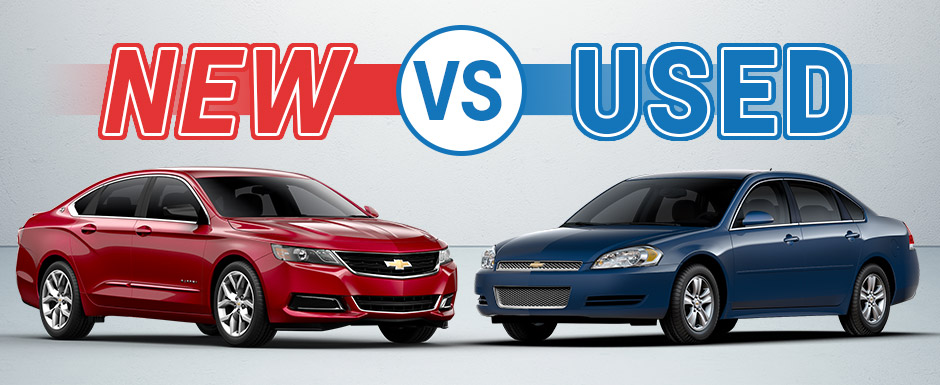 4 reasons Why Buying a Used Car
is the Better Option
Once you have decided its time to replace your current vehicle you may run into this question: Should I buy new or used? Perhaps you are looking to upgrade vehicles, need a second vehicle, or looking for your son or daughter's first vehicle. Here are 4 reasons why it is a good idea to buy a used vehicle over brand new!




Used vehicles are cheaper!



On average a used vehicle will be up to 50% cheaper than if you were to buy it brand new! New vehicles depreciate the most in their first 2-3 years of ownership, that is why it is smart to find a used vehicle a few years older as most of the deprecation has already occurred meaning you will be getting into a "new to you" vehicle at a much more attractive price tag! Plus, some vehicle owners get bored of their vehicle and like to change them frequently which creates a steady supply of great, well cared-for used vehicles. Dealerships selling new vehicles often advertise low interest rates and payments but usually increase the length of the loan term to do so. For example, say you want to change vehicles in 4 years but you still have 3 years of remaining payments, you may run into having negative equity trying to get out of your current vehicle. When you buy used, the total price of the vehicle is much lower making it easy to change vehicles every few years if desired.





2. No hidden or additional fees



When you buy a used vehicle the only cost is the list price plus tax and licensing. That's it! When shopping for brand new vehicles the advertisements make it seem like you are getting a great deal on a new unit but many times dealerships have hidden or additional fees that can really add up when looking over the total price of the unit. These fees include: transportation and destination, pre-delivery inspection (PDI), local and regional advertising fees set out by the manufacturer, admin fees, window etching and nitrogen tire fees, etc. Once factored into the deal, these additional fees often inflate the overall price of the vehicle by thousands of dollars!

3. Certified Pre-owned


When looking at buying a used vehicle it is important to find one that is certified. Certified pre-owned vehicles usually come with a factory warranty or extended warranty (if previous owner purchased). Certified vehicles are thoroughly inspected and any parts that do not pass the safety inspection will be replaced with new parts. The biggest objection when buying a used vehicle is piece of mind ownership and will it be reliable? The great news is that you can add an extended warranty on a pre-owned vehicle that covers the same components as a new car warranty to give you piece of mind ownership. Extended warranty companies such as Coverage One provide several levels of extended coverage and their top-level Ultimate coverage option is very close to having a 'new car' warranty on a used car. Certified pre-owned vehicles come with more than a basic, bare-minimum provincial safety inspection certificate, further adding peace of mind for buyers.



4. Get more for less



Thanks to the steep initial depreciation of new vehicles, you can get a slightly used one with significantly better options, for less. While some may dread shopping for a new or used vehicle it can be quite fun and certainly rewarding seeing just how much car you can get for your dollar! Get those heated seats you have always wanted and that sunroof for long summer drives without sacrificing going well over your intended budget. In many cases you can get the fully loaded high end model for the same price or even less then the base entry level brand new!


Well, those are my 4 reasons why I think buying a used car over new is the better option. I'm curious to what you think the better option is! Comment below or reach out to me at ryan@luxeautolounge.com, I would love to hear your thoughts!


P.S. if you are in the market for a used vehicle, we are located in Orleans, Ontario. Luxe Auto Lounge is a premium used car dealer that only carries the finest automobiles on the used car market, period.


Visit luxeautolounge.com to view our complete inventory and remember, if we do not have what you are looking for we can locate the exact vehicle you want!


Written by: Ryan Richard

Used Car Manager at Luxe Auto Lounge
1671 Vimont Court, Unit 101

Orleans, ON
613-830-5676
Our goal is to become your go-to source for anything and everything automotive!
Please follow us on social media @LuxeAutoLounge on Facebook & Instagram and follow me Ryan @yourcarguyryan on Facebook & Instagram.